Approximately 30 actors have performed in Triple Espresso over the years, and we love them all!
Here are those who are performing in current productions:
PERFORMING AS HUGH BUTTERNUT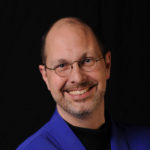 Michael Pearce Donley (Co-Author) owned the basement where Triple Espresso was written back in 1995. All these years (and a few basements) later, he still loves sharing the show with all the performers, crew, staff and audiences who've invested their hearts in it. Mike has also performed with Park Square Theatre (2 Pianos 4 Hands), Ten Thousand Things (Man of La Mancha, Once On This Island), Nautilus Music Theater, Bucket Brigade, Front Porch Theatre and others. He works full time at Eagle Brook Church, writing and producing creative media. Mike's married to theater director Joy Donley, and they have two children, Emma and Lewis; and he dedicates the show to the memory of Lew.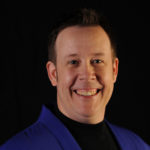 Paul Somers, a Waseca, MN native, earned his B.S. in Theatre Arts from Mankato State University. Recent roles include John Adams in 1776 with The Merlin Players, and Capulet in Romeo and Juliet at Park Square. He has performed as Hugh Butternut in Triple Espresso since 2003, in many venues across the country as well as in Dublin, Ireland. He has also performed at the Jon Hassler Theater in The Odd Couple, Simon's Night, and Grand Opening, and with the Lake Pepin Players in their production of The Fantasticks, featuring Gary Sandy. He performed in Drama: A Comedy and Rumors for Urban Samurai Theater, and Super Monkey for Jon Ferguson, an ensemble-written piece performed in the Dowling Lab at the Guthrie Theater. Paul is a founding member of the Merlin Players, based in Faribault, MN, which recently celebrated its 20th season. He toured recently with Deer Camp: The Musical. Commercial credits include ads for Subway, Green Mill, Best Buy and Medica. Paul's favorite role is that of father to his four sons Jack, Gregory, William and Alec, without whose love and support this performing thing would not be possible.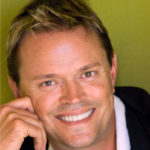 Dane Stauffer* is a Minneapolis native and alum of the Children's Theatre, Tisch School of the Arts/NYU and Dudley Riggs' Brave New Workshop. He has toured Ireland in Triple Espresso, which he also performed in the Eastern U.S. and for a decade in San Diego. Recent credits include: co-starring as Roger Caldwell in the Recent IVEY award winner Glensheen, (returning to the History Theatre in July of 2018) and his Park Square debut in the one-man tour-de–force, Jacob Marley's Christmas Carol. He recently directed Goosebumps: The Musical at Steppingstone Theater for Youth and co-created the smash When A Man Loves A Diva at the Lab Theatre in Minneapolis. He was awarded "Best Actor in a Comedy," LA Stage Scene, for All in the Timing. He's been featured on KTCA/PBS Technical Difficulties, Wicked, Wicked Games (With Tatum O'Neil) and the Emmy award winning American Scream: Dudley Riggs's first 30 years. He continues to teach empowerment through the arts to children and adults in all settings. Next up: The Love Show With Kevin Kling, Dan Chouinard, Prudence Johnson and others at O'Shaughnessy February 14th.  www.danestauffer.com.
* The Actor appears through the courtesy of Actors' Equity Association, the Union of Professional Actors and Stage Managers in the United States.
PERFORMING AS BOBBY BEAN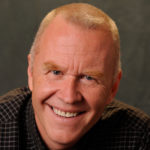 Bob Stromberg (Co-Author) originated the character of Bobby Bean and played the part for Triple Espresso's first ten years. He also created the one-man show, That Wonder Boy, which premiered in 2008 at the Music Box Theatre in Minneapolis and later played Nelson Hall in Cheshire, CT, The Temple Theater in Des Moines, IA, Theater L'Homme Dieu in Alexandria, MN and the United Solo Theater Festival in NYC, where it won top honors. Bob is the creator of the online course "Mastering the Craft of Creativity" and the weekly podcast "The Wide Eyed Creative".  He lives in Minnesota with his wife Judy, and tours extensively as a featured comedian.  Throughout his career, it has been his joy to advocate for impoverished children through the ministry of Compassion International. Please visit www.compassion.com to learn more about this important work and please visit www.bobstromberg.com.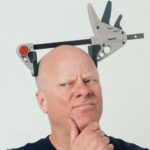 John Bush recently appeared on HULU's Triumph's Election Special 2016, AXS TV's Gotham Comedy Live, and FOX NEWS Channel's Red Eye with Tom Shillue. As an actor he has been seen on TV's Spin City, Law and Order: Special Victims Unit and in the film The Thomas Crown Affair. John has performed stand-up comedy on HBO, Comedy Central, as well as sketches on Late Night with Conan O'Brien. John tours as a stand-up comedian specializing in events for companies and association meetings. Learn more at: glberg.com/john_bush
PERFORMING AS BUZZ MAXWELL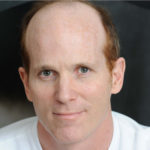 Bill Arnold (Co-Author) started performing in comedy and magic clubs and has stayed busy emceeing and entertaining at corporate events and fundraisers all over the country. You can hear him at myfaithradio.com weekdays from 6-8AM on The Early Morning Late Show and as host of Real Recovery, Sunday nights at 5 PM. He enjoys photography and going to bed early. www.billarnoldcomedian.com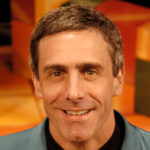 Patrick Albanese has spent most of his life standing on a stage somewhere. A native Chicagoan, he could be seen regularly on WGN's popular Bozo's Circus. In Los Angeles, he was emcee at Hollywood's prestigious Magic Castle, the most successful private entertainment club in the world. He has appeared in nearly 100 television commercials over the years, although where he used to get cast as the doctor he is now the patient. He did a stint as the TV traffic reporter in Des Moines, Iowa, but the position was dissolved after a year when they discovered that Des Moines has no traffic. Multiple cities and over 3,500 performances of Triple Espresso have given Patrick many wonderful experiences, but none better than meeting his future wife Janet during the show's initial run in Des Moines, where they now live with their two children, Elena (Ellie) 8 and Evan (EJ) 7.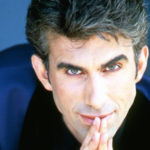 Christopher Hart is said to have the most famous right hand in Hollywood. His hand has appeared as "Thing," the enchanting disembodied hand in three Addams Family movies: The Addams Family, Addams Family Values, and Addams Family Reunion. Christopher then went on to be cast in the film Idle Hands, in which he played an evil disembodied hand on a rampage, expressing a whole new character with his hand.  His sleight-of-hand magic has been featured in national television commercials for McDonalds, Honda, RCA, and others. He has twice been awarded "Stage Magician of the Year" by Hollywood's Magic Castle, and Princess Stephanie of Monaco personally awarded him the top prize at the "Grand Prix Magique" held in Monte Carlo. He has performed his magic all over the world, including in Japan, Spain, Germany, Paris, and Las Vegas, and often appears on international television.