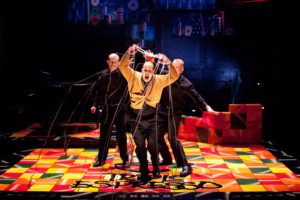 2017-18 Productions

MINNESOTA
Ames Center, Burnsville, MN
Fabulous new location
FREE PARKING!

November 8, 2017 – February 15, 2018
Special Holiday Discounts: $10 off select performances
Bring the whole family!
Wed 12/13 at 7:30p; Sat 12/16 at 8p;
Tues 12/19 at 7:30p; Wed 12/20 at 3p or 7:30p; Thur 12/21 at 7:30p
Use code TRIPLE

Purchase tickets at the Ames Center Box Office
12600 Nicollet Ave, Burnsville, MN 55337
(no convenience fees)
Or purchase via Ticketmaster:

TicketMaster charge by phone: 800.982.2787
CONNECTICUT
Nelson Hall at Elim Park in Cheshire, CT

!
MAY 10 – 20, 2018


---