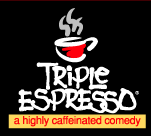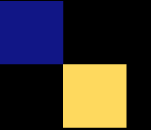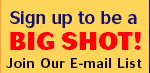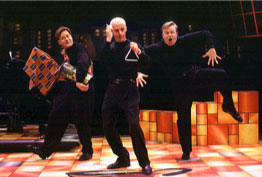 Joe G, Scott Cervine, and Peter Breitmayer

Triple Espresso, LLC
101 E Grant St
Minneapolis, MN 55403
Phone: 612-874-1100
Other Cities: See Ticket Info page

Dennis Babcock, President and Executive Producer
Rosalie Miller, Associate Producer

Ben Netzley, Stage Manager /
Assistant Production Manager


How can I bring Triple Espresso to my theatre?

If you are a theater administrator interested in presenting Triple Espresso at your theatre in the future, please contact Dennis Babcock for booking information.
Ticket Donations:
To request a donation of tickets for your charity, you must contact the local theater that is presenting Triple Espresso.
In Minneapolis, contact the Hennepin Theatre Trust, and fill out the contribution request form on the "About Us" page of their website.